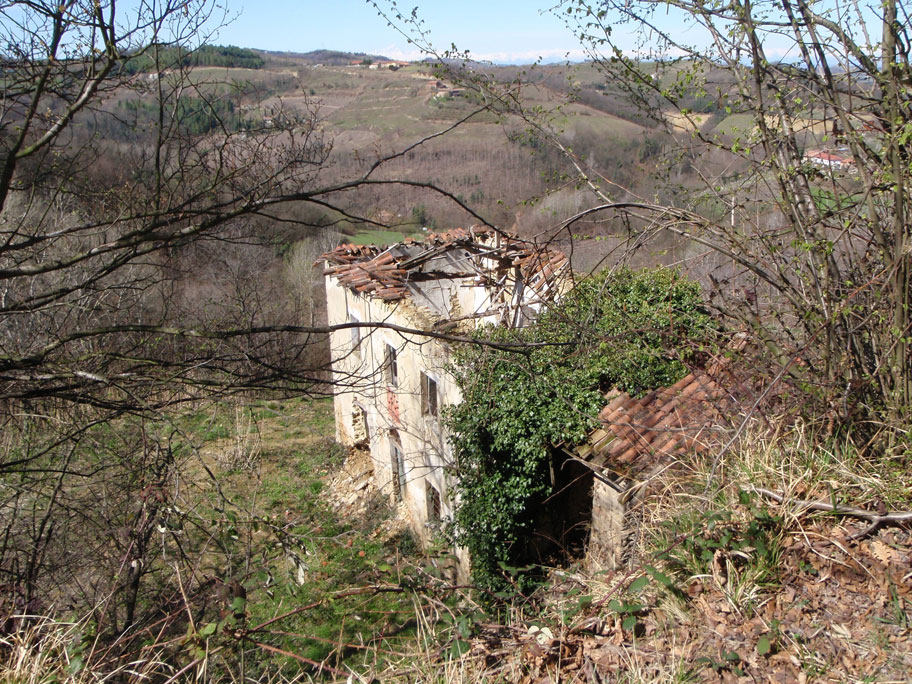 A ruin with potential
The original house was identical to the new in size and to some extent in shape. However, taken down stone by stone, the house was rotated 90 degrees and rebuilt with all modern facilities, such as floor heating and insulated walls. The rotation of the house was done to get the full enjoyment of the view and sun.
The refurbishment of the house has managed to preserve the rural expression presenting it self as secluded scandinavian luxury wrapped in Italien rustic charm.
"The Pool House"
The property originally comprised two buildings. The main house, and what has most likely been stables and storage. This later part has been rebuilt as a luxurious annex with an outdoor fireplace-area and separate toilet facilities. This house arguably offers the best view over the surrounding fields and the mountains.
Also being the place where the outdoor shower for the pool is found, this house has humbly been baptized "The Pool House".